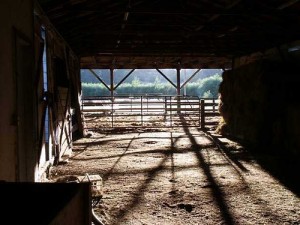 Why choose us over free or low-cost hosting solutions?
Free and low-cost hosting is nice if nothing ever goes wrong and if you don't have any questions. Once things go cattywampus, though, you generally get what you pay for. Black Chicken Host offers competitively-priced hosting solutions, and we go above and beyond the call of duty to make sure everything is working smoothly. 
We know that for many of our customers, your website is not just a hobby – it's your livelihood, your income, your passion.  It's important to you, so it's important to us. We will always do our best to ensure everything is functioning as smoothly as possible.
As a Black Chicken Host customer, you know you're contributing to the online sustainability community in a meaningful fashion. Plus, a portion of your hosting fees goes to non-profit organizations devoted to conservation! We put our money where our mouths are.
Read more about Who We Are (and see a partial list of our customers.)
We do not oversell! Many webhosts make this claim, but cannot resist the appeal of packing every possible customer into a shared server or VPS parent. Think of it like factory farming versus pasture farming: In a factory farm situation, as many animals as possible are crammed into the available space because it makes the company more money – it doesn't matter how happy or healthy the individual animals (or in this case, websites) are; it's all about the money.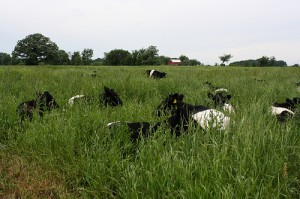 In a pasture-raised farm situation, each animal has the available space and resources it needs to be healthy, happy and to engage in its natural behaviors. That's how we populate our servers – we want you to have a successful online presence that's not weak and sickly from over-competition for resources.
We offer discounts: We periodically run promotional offers for new and existing customers of up to 20% off our products! Additionally, all customers who purchase 6, 12, 24 or 36 months of service ahead of time receive a discount for "bulk time."
We are environmentally responsible. We know the internet is a valuable community resource world-wide, but the information technology industry is, on the whole, very environmentally unfriendly. Because we are committed to conservation, we buy carbon offsets from TerraPass for 100% of our emissions to reduce the impact of our hosting services on the Earth. As our company continues to grow and thrive, we will implement other green solutions to ensure we are doing not only "our part," but also helping to make up for other hosting companies who are not doing their part. This is a familiar pattern to many in the sustainability movement – We do the right thing and then some, because many people do not! Other near-future plans include installing solar power for our home office, which we're very excited about.

We are incredibly obsessive about recycling and power consumption, not only for Black Chicken Host, but in our personal lives, as well. The founder's family utilizes automation for home office heat and lights, as well as for keeping their livestock safe when Michigan winters dip into dangerously cold temperatures. The amount of waste recycled to landfill-bound waste is approximately 6:1 where we are concerned. We responsibly recycle paper, cardboard, plastic, electronics, Styrofoam and more. Unneeded but still usable goods are donated to local non-profit organizations.
We use the newest hardware in our servers to ensure cooler, more efficient, lower-power-consumption computing. This is a double bonus for you, as it means your sites load faster, too!
We volunteer. We believe very strongly in giving back to the communities where we live. Our employees have volunteered for local emergency departments, animal shelters, conservation organizations, and activity-oriented groups, such as dog parks, bicycling clubs and more.
We are partnered with others who share our commitments and values. If we cannot get the job done ourselves, we'll find someone who can! We are very happy to refer you to our programmers, developers, web designers, graphic artists, and other colleagues who excel in their fields.
We want to hear your voice! We are very open to suggestions from our customers – after all, this is your online homestead, and we want you to be comfortable in every way. We are especially interested in learning about non-profit organizations you care about, as we expand our charitable giving. Our door is always open. As homesteaders ourselves, we're also keen on learning how things work around your home! In the future, we'll have a members-only forum where customers can share tips, tricks, resources, websites, recipes and more.