Hatched in Michigan, Growing in Texas
Black Chicken Host was conceived while gazing out onto Lake Huron in late December some years ago, watching ducks and mergansers diving in its chilly waters as bald eagles circled overhead. Our founder, Erin, was born and raised in Michigan's rolling farmlands and Hannah, our CEO, was born and raised in the Mid-Michigan area. Erin built and nurtured a wonderfully diverse community with Black Chicken Host and handed Hannah the reigns in October 2017.
We are proudly woman-owned and family operated in Houston, Texas after moving the family from Michigan in 2017. Although we are small, our know-how and contacts in the industry give us mighty powers! We are Information Technology professionals who are also passionate about living sustainable lives. Black Chicken Host has over 20 years of technical support and Linux systems administration experience – we are geeks; geeks committed to a sustainable lifestyle.
---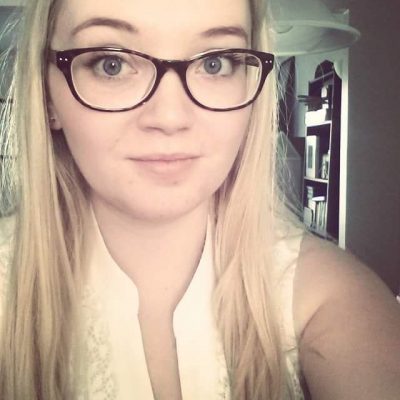 Hannah – Owner
Hey there, I'm Hannah! I live in Houston, Texas with my amazing husband Adam, adorable son Walsh, and our two dogs Bentley (beagle mix) and Maxime (papillon).
I came into becoming a sysadmin rather accidentally. Previously, I worked for the Michigan House of Representatives and eventually the Michigan Senate. It was my time in the Senate when I started to become dissatisfied with my life and what I was doing. I wasn't using my creativity, I wasn't being challenged, and I was bored. I started learning how to code for fun and then something amazing happened: I was let go from my job. From then on, I decided to try something new and chase this new passion and talent. It didn't hurt that Adam and all of my friends worked at a hosting company and could point me in the right direction of fine-tuning my new skill set. And thus, a new sysadmin was born! cue Powerpuff Girls theme song
I love board/card games (think Ticket to Ride, Agricola, Ascension, and Pathfinders. Not Monopoly), historical dramas, British murder mysteries, fashion, architecture, punk/alternative/hardcore music, video games, crafting, anything French, and baking. I'm a girly girl with varied passions and interests, but I make it work.
Adam – Unofficial Second in Command
Hey y'all! I'm a craft beer drinking, board game playing, tattooed husband and father. I have always been interested in computers and helping people. When I was at college, I worked at the computer call center mainly helping students when they ran into issues accessing their student portal. Then I worked for Dr. Pepper as kind of a "between jobs" gig. Thanks to Hannah's mother for giving me the information, I found myself at a web hosting company in Lansing. This job gave me plenty of experience and allowed me to attain my current role of Technical Analyst at a software company in Houston.
When I'm not working, I'm either helping Hannah with BCH or just spending time with the family. We love board games and trips to the mall to catch Pokémon! At the end of a long day, nothing beats grabbing a bedtime snack and watching a couple of episodes of a funny show. I can't tell you how many times we've watched through The Office, Weeds, Parks and Rec, and some other shows. I do know we watch Weeds once a year (not intentionally, just happens) and have been together for 7 years, so we've watched it at least that many times. While I do love me some comedy, horror is my other favorite genre.
---
We Give Back!
We make regular donations to the following charitable organizations: