There's a coupon code in here! Keep reading for a fantastic discount.
One of the first customers to sign up with Black Chicken Host was Pantry Paratus. We had a wonderful phone conversation, got to know one another, discovered a lot of common ground, and started a really fantastic partnership.
Since that time, I've placed a bunch orders with them, for anything from the Haywire Klamper to spices to kitchen appliances, and I'll continue to do so because they stock quality merchandise, and, like many of you, I feel good supporting people I know personally, who are running a sustainable, ecology-minded business. I was particularly impressed to learn about the Palouse family, who supplies many of their legumes and grains, and how devoted they are to sustainability and service (much like the Pantry Paratus owners themselves.)

In addition to their merchandise, PP owners Wilson and Chaya provide an abundance of information in their blog and knowledgebase posts, too. They have a strong social conscience and a vast amount of compassion. You can feel good supporting this business, because they support many of the same causes you feel strongly about.
There is a plethora of recipes in the blog I have on my increasingly-lengthy "to try" list, including the wonderful truffles in the photo below: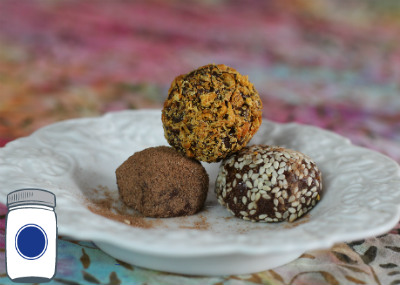 Perhaps not coincidentally, the promotional code they've come up with for me to use in this post is directly related to the truffles: Their best-ever coupon for spices or baking ingredients – lucky you!
Here it is:   25% off AND Free Shipping on anything from the "Bulk Spices" or the "Baking Ingredients"  sections of their store. Just use the code "black-chicken" at checkout.
Seriously! That's a mighty good deal.
Plus, how can you not love these sweet faces?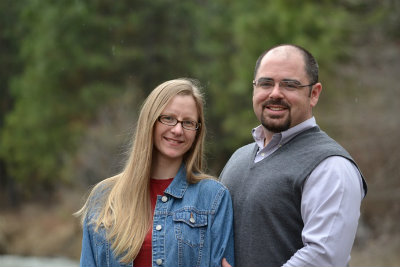 I hope you'll head over to the Pantry Paratus website and have a look around – go for the merchandise, and stay for the blog. You'll get to know Chaya and Wilson, so you can be confident buying from them – meaningful and mindful consumption. Don't forget to use your "black-chicken" coupon code for the fantastic discount.
While you're there, you might be interested in:
Homesteading: 10 Reasons Why I Bother
Navigating a Food Allergy: A Safe Pantry
Sale & Clearance Items
Weekly Email
Their affiliate program (in which we do not participate; I'm writing this post because I love the company)