Another Reason to Eat Locally-Sourced Foods
Linked below is quite a disturbing report covering how massive quinoa production has decimated portions of South America. We sometimes have quinoa in our house (I'm one of those who loves their little curls and flavor,) but not often. It won't be difficult for us to eliminate this choice morsel from our diet, but I know many whole foodies who rely heavily on this amazing grain.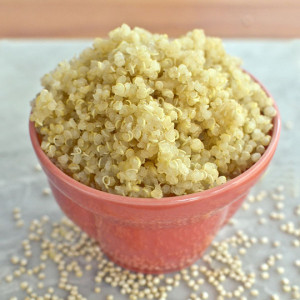 I suppose the question becomes, do those of us who eat a lot of quinoa care enough about people so many thousands of miles away to stop buying it?
Finding healthy, sustainable food continues to be a challenge, unless we follow a fairly strict rule: Eating locally. That unto itself causes a dilemma for people in areas which are not able to produce much food for itself.
What do we, as concerned citizens of the world, do?
I suppose, though, the question really is, "what do we, as concerned, compassionate, yet SPOILED citizens of the world do? Indeed, what are we willing to give up so others may simply survive? So our global environment may carry on, un-obliterated?"
Are you willing to give up quinoa? Soy? Coffee? Tea? Mass-produced beef?
I'm going to link two articles here: The second one, I've linked previously on Facebook, but it bears repeating. It is deeply disturbing, but so important.

The Unpalatable Truth About Quinoa
I would love to hear any thoughts you may have about either article.
---
---