Want Load Times Like These?
We can help.


Intelligent web design, coupled with some fancy, behind-the-scenes technology, can mean incredibly snappy load times like these.
In these two examples, what you don't see is that FaceBook plugins were responsible for over half the load times – they'd be even faster if we didn't muck about with good old FB.
We can work with you to reduce your website's overall load time to ensure a swift, smooth experience for your readers. We'll provide you with content management pointers, caching technology, and more so you and your readers can have the best web experience possible.
Take a look at this website, which was regularly taking between 30 and 60 seconds to fully load prior to our optimization process, which dropped to 3.13 seconds after we worked with our customer: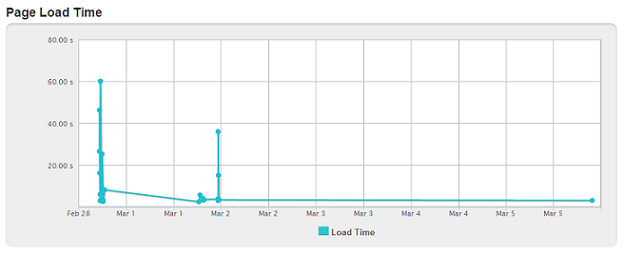 We like helping people – don't be shy about asking for an optimization consultation anytime.
---
---