BCH Managed WP Services FAQ
If you were part of our beta testing this past summer, you already know the wonders that is our BCH Managed WP Service. Let us help you manage those mundane WordPress tasks for you! From offsite backup management to extra security scans, let us worry about the nitty gritty so you can focus on content creation and interacting with visitors.
Here are some common questions regarding our BCH Managed WP Services but if you don't see a specific answer here, let us know!
If we don't use this plugin, will we not have backups of our site(s)?
We do take backups for disaster recovery, however, they should not be relied upon as a viable backup solution as they may not include everything from your site. Depending on how far back or what day you need to restore from, we may not have that specific day or timeframe available.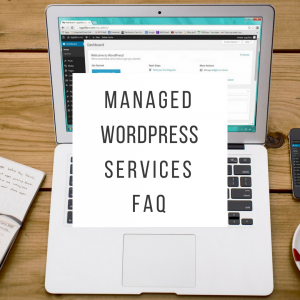 Per our terms of service, backups are the customer's responsibility:
Courtesy Services for Customers
All services such as backup and cPanel are provided for the courtesy of the subscriber. It is the sole responsibility of the subscriber to maintain the subscriber's own backup of any data. Black Chicken Host is not responsible for lost data or for lost data due to third-party software that is not maintained by Black Chicken Host staff (cPanel, Softaculous, WordPress, et cetera, are not associated with Black Chicken Host.).
With WordPress, there are many backup plugins that you can use to back up your site either locally on the server in your account or they can even be sent to a remote location like Dropbox, Google Drive, or other locations. If you are interested in using a different backup plugin/solution, you are definitely more than welcome to choose that option. While we wouldn't be managing that plugin/solution, we can definitely assist with any questions you may have regarding it and get you pointed in the right direction.
What is the fee for these services?
The pricing of these services can be found on the BCH Managed Services product page.
Don't forget to check the "Bundled Savings" category for occasional savings!
How many backups are retained?
Backups are stored for 90 days, so the answer to this depends on what backup schedule you choose. For example, if you choose daily backups, you will have 90 backups available. If you choose 4x daily backups, 360 restore points from the past 90 days will be available for restoration.
What if I need a backup restored?
Open a ticket and let us know! We'll get the backup restoration started and let you know when it's complete.
What does the security scan do?
The security scan checks for various malware and exploits, as well as to see if your domain is on any blacklists. If there is anything found, you can receive a notification.
What is updated with the updates service?
In short: everything. You can choose to update all or only some plugins or themes. The WordPress software itself is a yes or no. There is also a great feature that will roll back an update if an issue is detected.
How is this all performed?
We utilize a very small plugin that we can actually hide from your list of plugins in the administration area of your site. Out of sight, out of mind! Let us manage the software so you can create more content!
As always, let us know if you have any questions about our BCH Managed WP Service by emailing us at [email protected]
---