Meal-Planning – A Chef's View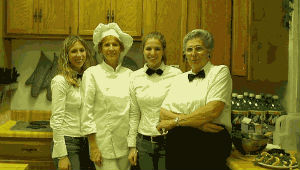 One of our favorite customers, Pantry Paratus, put up a blog post this week called "Chef Nancy: Menu Planning and Weston A. Price Foundation" we felt warranted special attention.
In this post, Chaya interviews Chef Nancy about meal-planning, nutrition and the Weston A. Price Foundation. We know many of our customers and readers are supporters of WAPF, and also use meal planners.  In addition to calling attention to Chaya's blog, we also want to give a shout-out to our favorite meal planning website, Plan to Eat. 
You can read a full review of the Plan to Eat system on our sister site, Homestead Geek. In a nutshell, though, we love it, and we're sticking to it!
Perhaps the best part is the 30-day free trial; no credit card required, no "free if you remember to cancel" shenanigans – it's absolutely free for 30 days. Erin started paying for her subscription 1 week into the free trial because she was so sold on it.
Food waste is such an insidious problem – those leftovers you really, truly meant to eat up the next day, or the day after slowly crept toward the back of the fridge and into obscurity. You bought those gorgeous portobello mushrooms because they looked so huge and tasty, but didn't have a dish in mind immediately… and they got all squishy in the produce drawer in the fridge. Using a meal planning system can really help to save time, energy and money, particularly for people just beginning their whole foods journey.
All of us need all the help we can get, and sometimes that means finding and using the right tools to keep ourselves organized. Plan to Eat is a shining example of just such an important tool.
We'd love to hear your feedback on the WAPF, meal-planning, and what you think of the Plan to Eat site.
---
---