Winners!
We are very pleased to announce the winners of our first giveaway!
The winner of the coconut oil from Tropical Traditions is…
Christine Hammer Weideman
Congratulations! We'll be contacting you shortly to get your shipping information.
The winner of the free domain registration is…
Mike Repsch
Congratulations to you, too! We'll be in touch to get your free domain taken care of.
Winners were chosen by random.org via Rafflecopter – here's the screen where they were selected: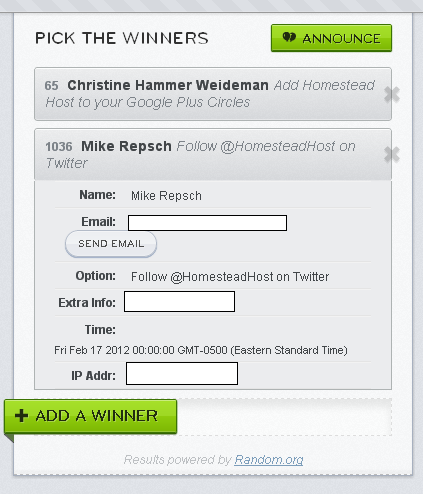 We'll be featuring more giveaways in the future, so please check back often. We're very happy to be able to provide these prizes for our readers, and thanks to everyone for participating!
---
---