New Boot Camp – Monetizing a Personal Blog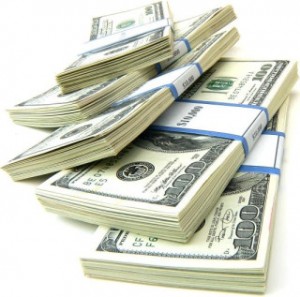 Hi folks!
Coming soon, we'll be featuring a series of tutorials covering the basics of monetizing personal blogs. From affiliate links to ad programs, widgets to social networking, we'll help you put a little extra money aside from your hard work blogging.
While we can't possibly cover every aspect of this blossoming phenomenon, we can bring you up to speed on how to get started.
Boot Camp Schedule:
Day 1: Basic Training – Some of the methods you can use to monetize your blog, how they compare and contrast, and how not to be a total sleazeball
Day 2: Affiliate Programs – Why it's a good idea to be selective, and how to participate
Day 3: Ad Programs – How to determine how many ads are right for you (aka: Do you want your site to look like a NASCAR vehicle?)
Day 4: Social Networking – How to leverage Google+, Facebook, Twitter, Pinterest and more
Day 5: Advanced Topics – Advanced Topics, and Summing It All Up
These topics and more will be coming within the next few weeks!
While we're putting together our curriculum, let us know what questions or quandaries you have on this front; we'll be happy to help you navigate the intricate labyrinth of "making money from home on the internet."
---
---