Super Salve & Lip Balm Winners!
We have our winner's from the Super Soothing Giveaway – congratulations to Theresa and Adrienne!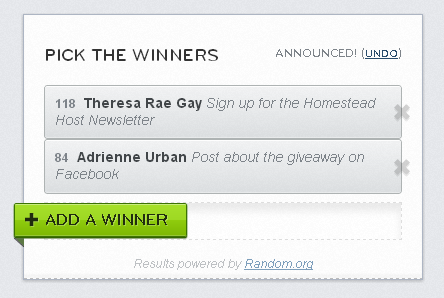 Ginny will be contacting you both in short order to obtain you preferred shipping information.
Thanks very much to all who entered, and look for more terrific giveaways from Black Chicken Host and our partners soon!
---
---