Venus Transit Promotional Discount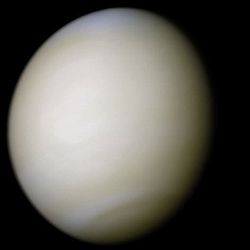 We may be homesteady people here at Black Chicken Host, but we're also science nerds.
Today, I've been glued to the NASA Edge live feed of the Venus transition, and have regularly had my mind blown with not only watching the passage of the planet across the face of the sun, and intense imagery of the highly-volatile surface of the sun itself, but also with pretty amazing historical and astronomical facts such as these:
 Transits of Venus are among the rarest of predictable astronomical phenomena.

 

They occur in a pattern that repeats every 243 years, with pairs of transits eight years apart separated by long gaps of 121.5 years and 105.5 years. (Source: Wikipedia)
 The Kepler spacecraft monitors approximately 145, 000 distant stars and detects planets orbiting them by minute decreases in their observable light measurements. (Source: NASA Edge)
 The pressure at Venus' surface is about 92 times that at Earth's surface—a pressure equivalent to that at a depth of nearly 1 kilometer under Earth's oceans. (Source: Wikipedia)
What blew me away apart from the sheer tonnage of amazing information was that there were many live feeds from around the world of people viewing and talking about this celestial event. People, we're living in the future! This is amazing stuff.
Most relevant to your interests, however, is perhaps our web hosting special in honor of the Venus Transition.
From now until Saturday, June 9, 2012, we're offering 10% off all shared hosting packages with a monthly subscription! Just enter promotional code VENUS2012 at checkout. This promotion can be used with your monthly paid subscription for up to 12 months.
And now, for your viewing pleasure, an amazing video of the surface of the sun. Enjoy!

---
---